Emergency Dentist – Brooklyn, NY
Dental Emergency Care Right When You Need It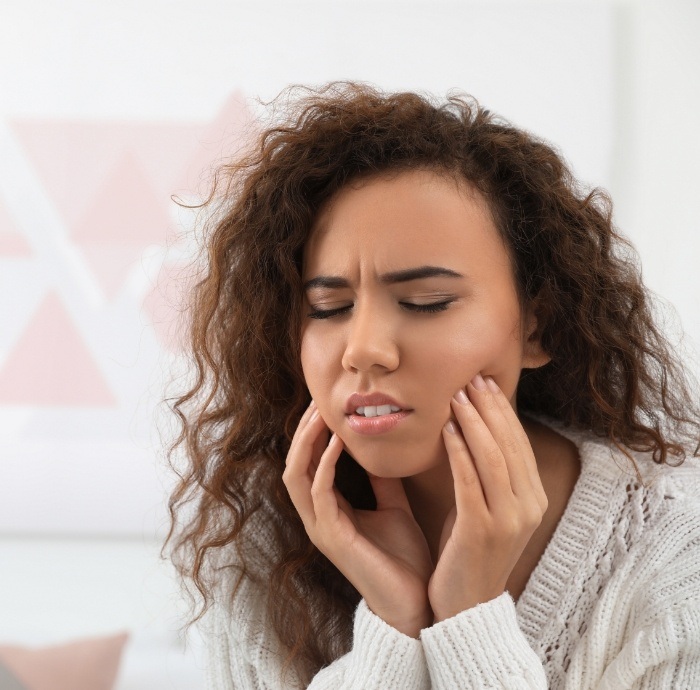 At Brooklyn City Dental, we take pride in offering first-class dentistry that's accessible and convenient, which is why we're open on Sundays. We'll always do our best to fit you into our schedule, and if you're experiencing pain related to a dental emergency, our top priority is to help relieve it. Whether you have a toothache that has suddenly appeared, accidentally broke a tooth or restoration, or are experiencing extreme sensitivity that's impacting your daily life, you can count on our emergency dentists in Brooklyn to provide you with the fast, effective help you need.
Why Choose Brooklyn City Dental for Emergency Dentistry?
Same-Day & Walk-In Dental Appointments Available
Skilled Team of Caring Dentists
Convenient Dental Office Location & Hours
How We Treat Dental Emergencies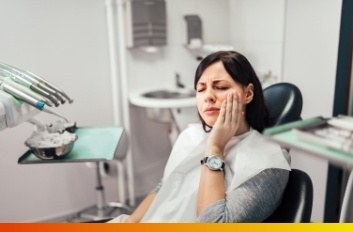 First-Aid Steps: For a toothache, taking an over-the-counter pain reliever and/or applying a cold compress to the face can help reduce the pain and swelling. If a tooth has been knocked out, recover it without touching the root, gently rinse it off with warm water, and try to place it back into the socket until we can see you (ideally within an hour). If this doesn't work, put it in a container with milk, as this will help keep the root tissue alive so it can be replanted.
Contact Us: The first step you should always take if you're experiencing any out-of-the-ordinary oral pain or have damaged a restoration or tooth is to call our dental office. We'll work hard to see you the same day so we can address your concerns.
Apply Necessary First Aid: While you've got us on the phone, we'll also provide you with first-aid guidance to minimize the chances of additional harm to your smile.
Receive an Examination: When you arrive at our dental practice, you'll receive a thorough examination as well as any necessary diagnostic imaging. We may use our digital X-ray system, intraoral camera, or cone beam CT scanner to see what's happening below your gumline.
Create a Treatment Plan: Once we diagnose the issue at hand, we'll then create a treatment plan to address it. Before executing the plan, we'll walk you through it and provide you with a detailed cost estimate so you know what to expect.
Get Treatment & Relief: Once you decide to move forward with the proposed treatment plan, our dental team will work quickly to repair your smile and treat your pain.
The Most Common Dental Emergencies
We see a wide range of dental emergencies in Brooklyn, some of which we've listed below. If you're unsure of whether or not your situation requires urgent care, please don't hesitate to call us and ask. For patients in pain, we try to see them as soon as possible.
Understanding the Cost of Dental Emergencies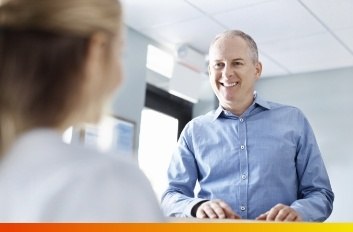 No two dental emergencies are the same, which means that the cost of dental emergencies in Brooklyn can vary.
Some factors that will impact your overall price include what type of diagnostic tests you require and the treatment you need.
Our team is happy to be an in-network provider with multiple major PPO dental insurances, including Cigna, Aetna, and Guardian.
We're also able to offer additional, flexible financing for those who are uninsured to help make paying for treatment easy.
Financial Options
$159 Consult Special
In-Network Insurance
Financing
Keys to Preventing Dental Emergencies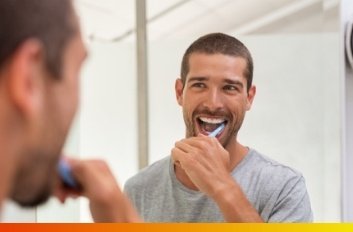 While there's no singular way to avoid experiencing a dental emergency, there are multiple preventive steps you can take to minimize your risks:
Maintain good at-home oral hygiene by brushing twice a day and flossing daily.
Schedule and attend your two six-month dental checkups and teeth cleanings each year.
Avoid chewing on items and foods that are excessively sticky, hard, or chewy.
Wear a protective mouthguard if you grind your teeth or participate in contact sports.
Maintain a balanced diet and be mindful of snacking throughout the day on foods that are high in sugars and carbohydrates.
Understanding the Cost of Emergency Dentistry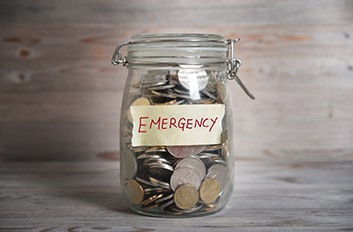 When you're in the midst of a dental emergency, the last thing you want to think about is money. Part of our efforts to make getting dentistry as stress-free as possible is to make the finances associated with dentistry easy to parse. We'll give you a complete estimate for what the cost of care should be after the emergency exam, but until then, here's what you should know about budgeting for emergency dentistry.
The Cost of Dental Emergencies
Typically the emergency exam itself will be relatively inexpensive, which means that the bulk of the cost will come from the treatments used to fix what's ailing you. Of course, this has a lot to do with what brought you into our office in the first place.
If your problem is mild, you may just need a dental filling or dental crown, which are on the less expensive side. If you're dealing with more severe issues, you may need a root canal or an extraction, comes with higher costs. Then there are treatments for chronic issues that may have come to a head, like if there's a problem with the joints in your jaw. These will entail longer, more expensive treatments.
Prevention Can Be the Cure
There are some dental emergencies that are the result of freak accidents, and that can't necessarily be avoided altogether. However, the fact is that most of the dental emergencies we see could have been avoided by being proactive.
In fact, most of the time people had some sense that their oral health was in trouble before they came to see us, but just acted a little too late.
The best way to deal with a dental emergency is by preventing one from happening in the first place. This starts with seeing your dentist often, getting regular checkups at least twice a year. You should also be proactive about the problems you have—if you think something is wrong, there's no harm in getting it checked out.
Does Dental Insurance Cover Dental Emergencies?
Treating dental emergencies is incredibly important, which means that dental insurance plans are likely to cover at least a portion of the restorative dental treatments necessary to deal with them. The most common procedures will typically be covered at a rate of anywhere from 50 to 80% of the total cost. However, every plan is different, so we'll have to communicate with your dental plant to ensure that you're getting the most out of your coverage.
Other Options for Making Dental Emergencies Affordable
Even if you don't have insurance, or if you've met your yearly maximum, we have options available to you that can potentially make dental care more affordable. For one, we have a membership plan where, for a flat monthly fee, you can get substantial discounts on many of the services you get from us.
We also work with both CareCredit and Alpheon, both of which are dental financing companies that can allow you to split the cost of care into affordable monthly payments, often with no interest. 
Dental Emergency FAQs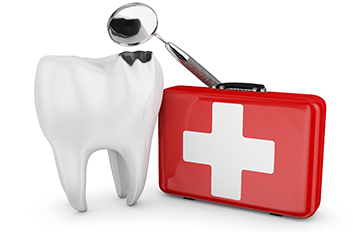 Dental emergencies are distressing and can produce uncertainty in any patient. As a result, you're likely to have quite a few questions. We've heard them all at this point and will be happy to talk with you extensively about any concerns that you may have.
Until we can meet you in person and give you an emergency exam, we're likely to be limited in the advice that we can give you. However, maybe by answering some of the most common questions, we can give you information that you could find useful.
Will My Toothache Fade Naturally?
While certain kinds of mild tooth pain may come and go, for the most part toothaches that are severe enough to see a dentist about don't go away on their own. If anything, toothaches that are caused by an infection or by serious damage to the tooth will only get worse with time.
If you have an issue with your teeth, you should talk to us as soon as possible. We'll be able to diagnose the issue, and more importantly, we'll help you feel better.
Can I Have a Tooth Removed at the Emergency Room?
Only licensed dentists have the tools and expertise to perform a tooth extraction safely. Moreover, only we have the certifications that allow us to do so. All this to say that it's unsafe (and illegal) for the emergency room to remove a tooth.
Moreover, it may be the case that you might not even need a tooth extraction. You may be able to preserve the tooth with a root canal treatment, which means that it's important to talk to a dentist before you make any hasty decisions in this regard.
Do I Need To See A Dentist For Minor Chips to Teeth?
Chipped teeth can happen pretty easily, and depending on the severity of the chip, they may not even hurt. As a consequence, you may wonder whether something so minor is worth dealing with.
However, a chipped tooth is already in a delicate state, meaning that you're more likely to experience a serious break. If your tooth is jagged, it may also cut your lips or tongue. Depending on the size of the damage that's been done, repairing your tooth should be quick and easy—there's no reason not to get it fixed as soon as possible.
How Do I Transport a Tooth That's Been Knocked Out?
When you lose a tooth, it's often possible for us to put it back in if you move quickly. Of course, that presents the problem of how you're going to get it to us.
While water is great for rinsing away any dirt or debris, transporting the tooth in it could damage the root tissue. The safest place to put your tooth is actually back in its socket, but if it seems like it isn't going to stay, you could also use either a cup of milk or a saline solution.