Emergency Dentistry – Brooklyn, NY
Dental Emergency Care Right When You Need It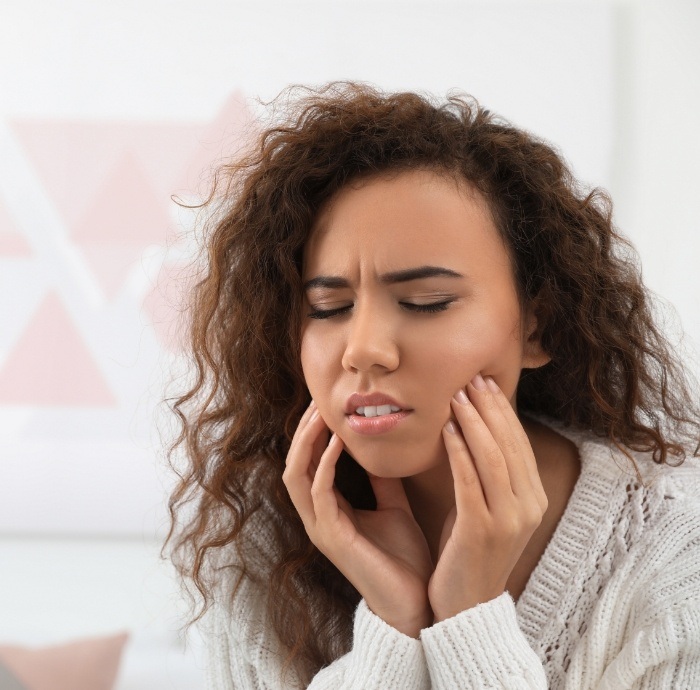 At Brooklyn City Dental, we take pride in offering first-class dentistry that's accessible and convenient, which is why we're open on Sundays. We'll always do our best to fit you into our schedule, and if you're experiencing pain related to a dental emergency, our top priority is to help relieve it. Whether you have a toothache that has suddenly appeared, accidentally broke a tooth or restoration, or are experiencing extreme sensitivity that's impacting your daily life, you can count on us to provide you with the fast, effective help you need.
Why Choose Brooklyn City Dental for Emergency Dentistry?
Same-Day & Walk-In Appointments Available
Skilled Team of Caring Dentists
Convenient Location & Hours
How We Treat Dental Emergencies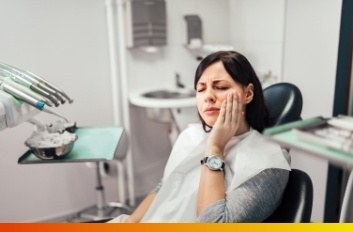 First-Aid Steps: For a toothache, taking an over-the-counter pain reliever and/or applying a cold compress to the face can help reduce the pain and swelling. If a tooth has been knocked out, recover it without touching the root, gently rinse it off with warm water, and try to place it back into the socket until we can see you (ideally within an hour). If this doesn't work, put it in a container with milk, as this will help keep the root tissue alive so it can be replanted.
Contact Us: The first step you should always take if you're experiencing any out-of-the-ordinary oral pain or have damaged a restoration or tooth is to call our office. We'll work hard to see you the same day so we can address your concerns.
Apply Necessary First Aid: While you've got us on the phone, we'll also provide you with first aid guidance to minimize the chances of additional harm to your smile.
Receive an Examination: When you arrive at our practice, you'll receive a thorough examination as well as any necessary diagnostic imaging. We may use our digital X-ray system, intraoral camera, or cone beam CT scanner to see what's happening below your gumline.
Create a Treatment Plan: Once we diagnose the issue at hand, we'll then create a treatment plan to address it. Before executing the plan, we'll walk you through it and provide you with a detailed cost estimate so you know what to expect.
Get Treatment & Relief: Once you decide to move forward with the proposed treatment plan, our team will work quickly to repair your smile and treat your pain.
The Most Common Dental Emergencies
We see a wide range of dental emergencies in Brooklyn, some of which we've listed below. If you're unsure of whether or not your situation requires urgent care, please don't hesitate to call us and ask. For patients in pain, we try to see them as soon as possible.
Understanding the Cost of Dental Emergencies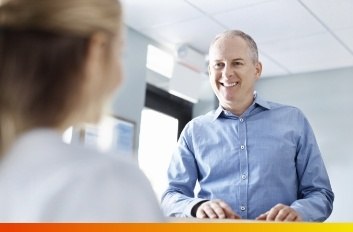 No two dental emergencies are the same, which means that the cost of dental emergencies in Brooklyn can vary.
Some factors that will impact your overall price include what type of diagnostic tests you require and the treatment you need.
Our team is happy to be an in-network provider with multiple major PPO dental insurances, including Cigna, Aetna, and Guardian.
We're also able to offer additional, flexible financing for those who are uninsured to help make paying for treatment easy.
Financial Options
$159 Consult Special
In-Network Insurance
Financing
Keys to Preventing Dental Emergencies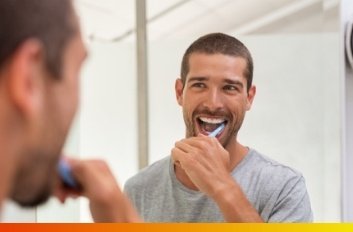 While there's no singular way to avoid experiencing a dental emergency, there are multiple preventive steps you can take to minimize your risks:
Maintain good at-home oral hygiene by brushing twice a day and flossing daily.
Schedule and attend your two six-month checkups and cleanings each year.
Avoid chewing on items and foods that are excessively sticky, hard, or chewy.
Wear a protective mouthguard if you grind your teeth or participate in contact sports.
Maintain a balanced diet and be mindful of snacking throughout the day on foods that are high in sugars and carbohydrates.