Meet Our Dental Team – Brooklyn, NY
Your Guides to a Seamless Dental Experience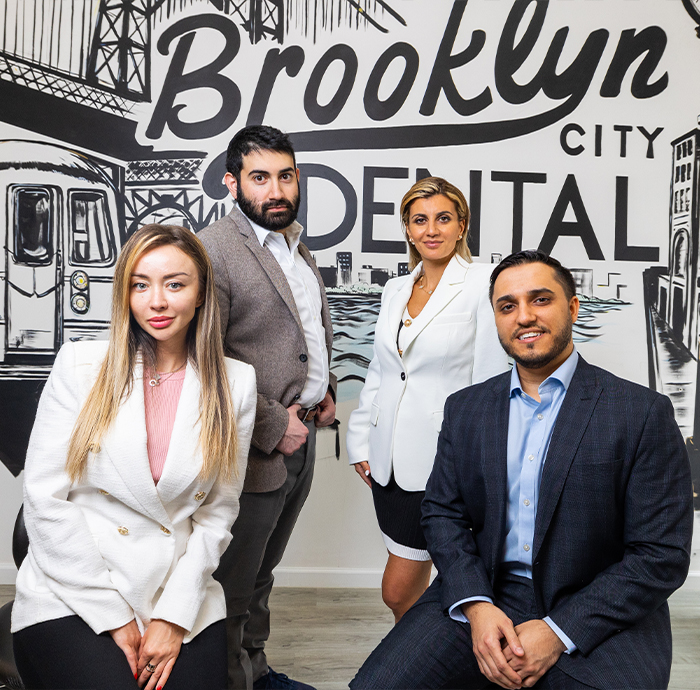 Extensively trained, highly experienced, and multilingual, our Brooklyn dental team is here to guarantee that your time with us is pleasant and productive no matter your goals. You can trust you'll be in great hands whether you're receiving a dental cleaning, turning back the clock with Botox, or finally getting that makeover you've always wanted. You can start getting to know our fantastic dental team and learn more about everything they have to offer by reading on.
Meet Dr. Nancy Aft Meet Dr. Josua Ishal Meet Dr. Talya Noveck Meet Dr. Natan Katanov
Dasha Andrushchanka, Registered Dental Hygienist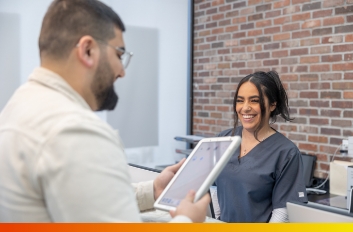 Dasha Andrushchanka is a registered dental hygienist who possesses significant expertise in a range of dental procedures, including prophylaxis, scaling and root planing, fluoride treatments, soft tissue management, and digital X-rays. At Brooklyn City Dental, she is committed to establishing strong and lasting relationships with her patients while delivering top-notch oral healthcare services.
Dasha received her Associate of Science in Dental Hygiene with Alpha Sigma Lambda honors from Plaza College in Forest Hills, New York. Her professional certifications include local anesthesia, nitrous oxide, and CPR. Before joining the team at Brooklyn City Dental, Dasha worked as a dental assistant and receptionist at private practices in New York City. Additionally, she trained as a student dental hygienist at Plaza College Community Dental Clinic, where she developed skills in advanced periodontal instrumentation and provided patient education.
Dasha is fluent in both English and Russian, enabling her to communicate effectively with a diverse patient population. Her dedication to delivering compassionate, evidence-based dental care has earned her a reputation as a valued practitioner in her field.