Restorative Dentistry – Brooklyn, NY
Rebuilding & Strengthening Smiles
Teeth become damaged, decayed, broken, and go missing for a variety of reasons. Fortunately, we regularly help restore patients' smiles with high-quality, natural-looking restorations that prevent additional damage from occurring. Whether you're looking to rebuild your smile or strengthen it, our team at Brooklyn City Dental can help you regain a fully functional and confident grin. Call our office today to schedule a consultation.
Why Choose Brooklyn City Dental for Restorative Dentistry?
High-Quality Materials & Beautiful Results
Easily Accessible Office Location
Sunday and Evening Appointments Available
Dental Crowns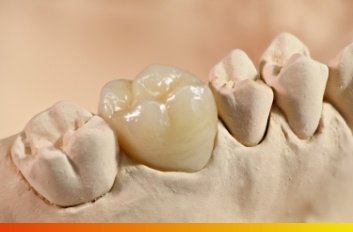 Dental crowns allow our team to provide additional support and strength to teeth that have been compromised, whether they're damaged or misshapen, or they've been treated in the past with a root canal or large filling. The crown fits over the visible portion of the tooth that lies above the gumline, incorporating seamlessly with your natural smile. At Brooklyn City Dental, we use high-quality, natural-looking materials that are designed to effortlessly stand the test of time.
Dental Bridges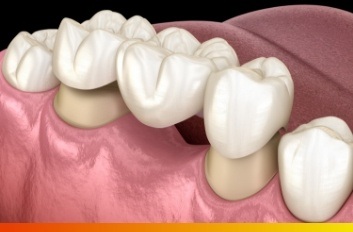 If you're missing one or more consecutive teeth, a dental bridge may be the ideal option to restore the function and appearance of your smile. The prosthetic itself consists of two main parts: the abutment crowns that will anchor it in place, and the free-standing replacement teeth that will fill the gap. The abutments are attached to the natural teeth located on either side of the gap in your smile, or if you choose to have the bridge secured to dental implants, no preparation of your natural teeth will be necessary.
Tooth-Colored Fillings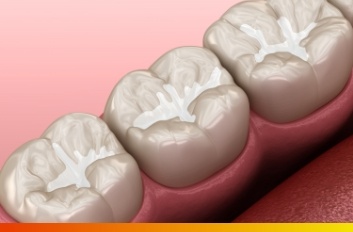 When a cavity compromises your tooth's health, there's a simple solution. Tooth-colored fillings are made from a durable, biocompatible putty-like resin that's able to fuse with your tooth's enamel, creating a tight and strong seal in the tooth to keep the cavity from progressing into an infection. The best part is, it doesn't draw attention to your treated tooth because it will be the same shade as the surrounding enamel, making it indistinguishable.
Dentures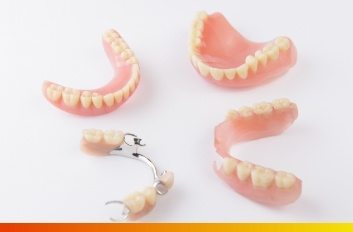 We offer full and partial traditional dentures as well as implant dentures, so you can choose the option that best fits your needs, budget, and smile goals. Our traditional dentures feature a gum-colored base that's designed to utilize natural suction or be secured between your existing teeth to replace the gaps in your arch. Implant dentures can be attached to between four and eight dental implants that are strategically placed throughout the arch and into the jawbone, restoring the entire structure of missing teeth, from the roots upward.
Full Mouth Reconstruction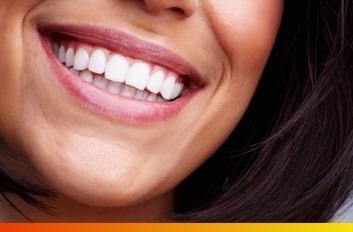 If your smile suffers from multiple missing teeth, non-restorable infections and cavities or a variety of other different problems that require extensive restorative work, a full mouth reconstruction may be the ideal service for you. Our team will chart your smile restoration journey from beginning to end, making sure that all of your desires are met. Instead of only tackling one issue at a time, we'll develop a streamlined plan, with checkpoints along the way, to help you envision and transform your smile's function and appearance.