Dentures – Brooklyn, NY
Renewing the Function & Look of Your Smile
Dentures have been a tried-and-true solution to replacing missing teeth for ages, helping patients facing a variety of different tooth loss situations, whether they had gaps scattered throughout their arch or they were missing all of their teeth. Today, the dentures that we offer are sleek, natural-looking, and customized to fit comfortably and effectively for each patient. To learn more about this treatment or how you could benefit, please call our office today to schedule a consultation.
Why Choose Brooklyn City Dental for Dentures?
Start-to-Finish Implant Denture Treatment
Flexible Financing Available
Experienced & Multilingual Dental Team
Types of Dentures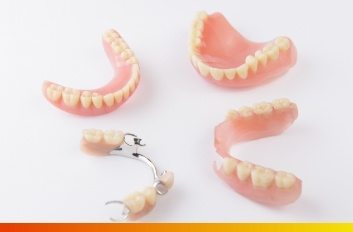 Dentures are removable dental devices that replace your missing teeth. The most common denture types are:
Partial Dentures – Partial dentures replace some but not all of your teeth. These dentures usually feature tiny metal clasps that attach to your natural teeth for support. Another option is precision partial dentures, which attach using ball-type attachments on the back of crowns.
Full Dentures – Full dentures replace all of your teeth. The top denture sticks to the roof of your mouth, and the bottom denture adheres to the lower gums via natural suction.
Implant Dentures – Another option is implant dentures, where a full arch denture is attached to a small group of dental implants (usually four). Unlike standard removable dentures, implant dentures are fixed in place.
Benefits of Dentures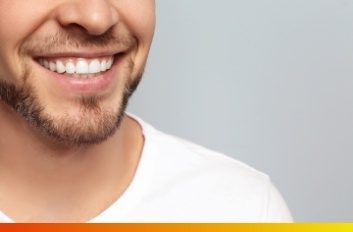 Dentures offer several benefits including:
Improved speaking ability
Easier chewing and eating
Restored facial contours
Improved smile
Less gum and tooth pain
Easy to care for
Another benefit of dentures is their affordability. If you need tooth replacement but can't afford dental implants, dentures are a budget-friendly alternative.
The Denture Process
First, you'll see the Brooklyn City Dental team for a checkup and evaluation. The team will discuss the denture process, including additional services and tooth extractions if you need them.
If you're ready to proceed with dentures, the next step is gathering molds of your mouth. These molds show the contours of your mouth and the way that your jaw moves.
A dental lab will fabricate custom dentures using these molds and the Brooklyn City Dental team's specific guidelines. When your new dentures are ready, you'll return for a fitting. The team will make adjustments to ensure the most comfortable fit.